"Zoey is a refreshingly different presenter. The emphatic interaction and well-founded approach to the topics is always joined by good humor, positivity and joie de vivre, which spill over to the viewers*."
Nina, Hamburg
"Zoey is a special presenter. She manages to combine profound knowledge, honest interest and her natural joie de vivre in an authentic and engaging way. As a viewer, you are entertained and informed in the best possible way."
Ronny, Hamburg
Zoey is a little experience. When she narrates, it bubbles out of her in a fluffy manner and it is enormous fun to experience how she makes her favorite Berlin places and people ours, quick-witted and without great pathos. She packs her historical knowledge into interesting and funny anecdotes and in all the little Kiez stories you can feel her loving attachment to the city. As a native of Berlin, I am very glad that she and her work exist.
Eva, Berlin
Do I see you sneaking away to the back – like in chemistry class? No way, come to the front. Let's discover Berlin together!'
Since 2009 I've been showing tourists of all kinds around Berlin, the city of my birth. Of course I have my favorite topics: the historic center, special neighborhoods and the history of the Berlin Wall. But actually you can ask me anything.
Whether on foot, by bike, in a bus or Trabant, I promise you a unique experience in German, English and Berlinish.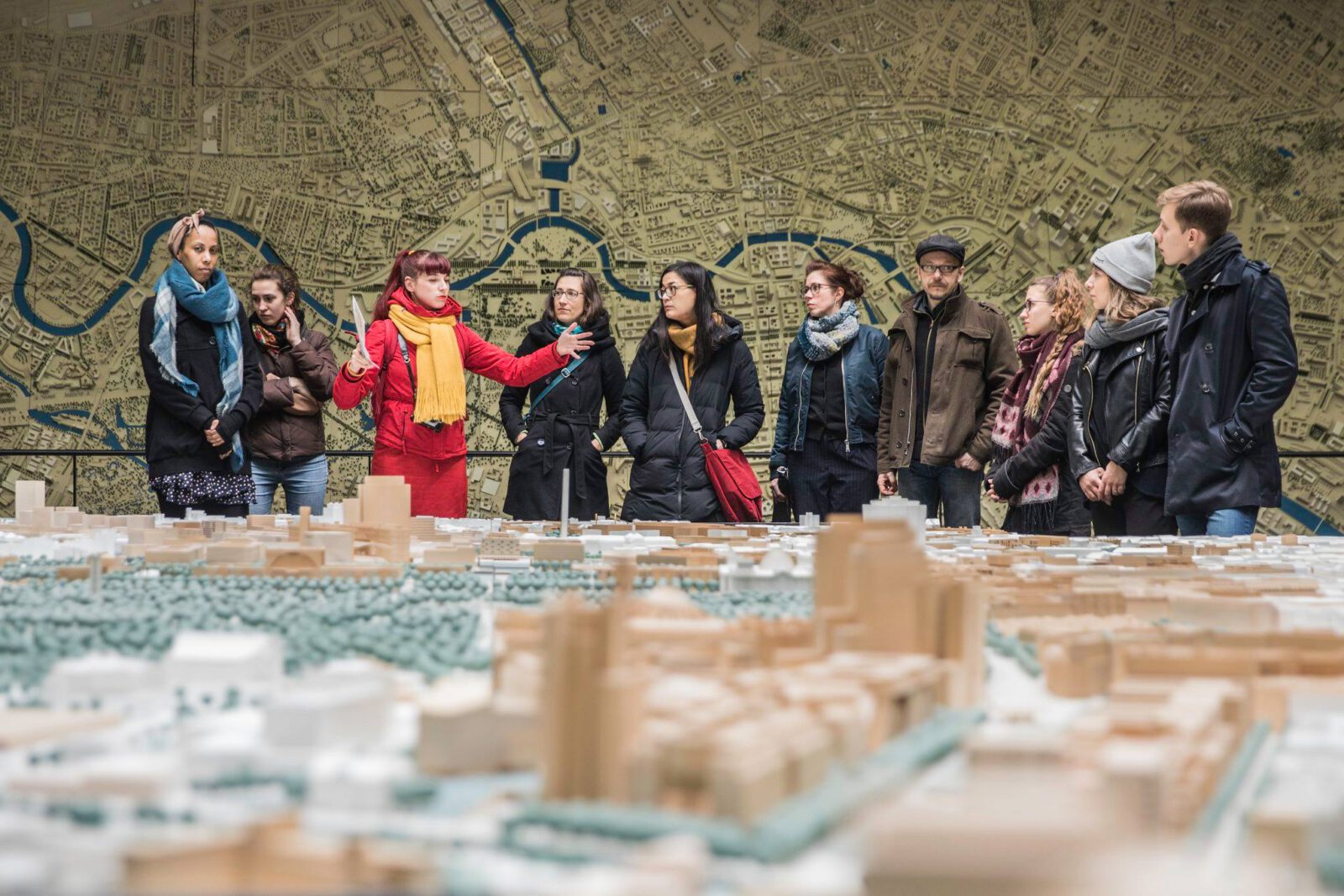 Are you looking for an entertaining, interactive and informative city tour through Berlin for your company or event? Give your guests and/or colleagues an unforgettable contribution to your social program. 
You are coming to Berlin with your family and/or acquaintances and would like to experience a personal and interactive city tour tailored to you, which will inspire young and old alike? I am the right person for you.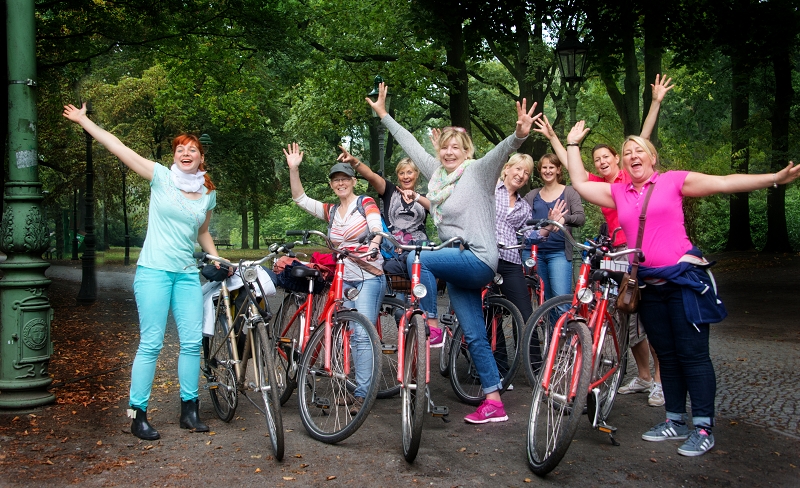 You visit Berlin or make your city the topic? Then let me show you Berlin and let us discover and understand the city together. Do you want your Berlin visit to be unforgettable, entertaining and informative?
"Hello my dear, I would like to thank you again for the wonderful months with you as a city guide in my bus in Berlin. I am not exaggerating when I tell you that you are the nicest, funniest and best informed city guide in town. Stay as you are and see you again soon. LG Claus"
Claus, Berlin
"Dear Zoey, I thought your tour was very great. I learned many interesting things. It was one of the greatest trips I have ever had. I think you are very funny and nice. I never thought I could learn so much in such a short time, but I did. The fact that you took us through the Nikolai quarter was a lot of fun. I would love to see you again sometime as you were/are very personable and funny. The hug at the end did me very good 😉 Very best regards"
Mia - school class 4-6 grade from Berlin Friedrichshain
"If you're looking for a tour on the history of the Berlin Wall, you must join Zoey for this walking tour! She has a unique perspective, on the history of Berlin before/during/and after the wall, that you won't get from a hop-on/hop-off bus tour. This is like going to a museum with a docent--you will have a totally different understanding of the things you see."
Terri, USA
"Dear Zoey, I really enjoyed your tour of the Nikolai Quarter. I found it exciting when you told us about the old cemetery. When we were in the cemetery and saw the coffins, I got goosebumps. I thought it was cool to look at the ruins and see the old wall. My favorite part was that you were so funny."
Luna - school class 4-6 grade from Berlin Friedrichshain
"The tour was very good, funny and varied. You taught my class and me a lot about Berlin, I thought that was great. I can only recommend it!"
Leonhard - school class 4-6 grade from Berlin Friedrichshain
"One of the best guided tours I've ever had. The group size was perfect, the pace was just right and we got so much individual attention. Zoey was incredibly knowledgeable, very sensitive to our needs and has a lovely relaxed and had an incredibly welcoming manner about her. Couldn't recommend her enough. I learned so much and the time just flew by!"
Andrea, Großbritannien
"The guided tour of the Nikolai Quarter was very informative. There were many things I didn't know, for example that Berlin joined forces with Cölln. Before that, I also didn't know that the Nikolaiviertel even existed. The tour was funny and exciting at the same time."
Valentin - school class 4-6 grade from Berlin Friedrichshain
I liked the trip very much. You welcomed us with your meganette and sympathetic way and told us so many exciting things, you just had to listen. With your nice and funny way you often made us laugh. So I can only say: "Try it out, because it's really worth it!". 😊
Leni - school class 4-6 grade from Berlin Friedrichshain
"What an enjoyable and interesting day we had with such a fine guide. Zoey was very easy going, with superior English and a knowledgeable friendly and very informative tour about the GDR. From her own families experience to the significant events in the GDRs inception to it fall she covered it while taking us to a number of the places where the history was made."
Dean, Botsuana
Since my childhood, I have been fascinated by the effect and variety of my voice. The power of classical singing had particularly impressed me. My grandparents played a big role in encouraging me on my musical path. As a teenager, I took advantage of every free opportunity to make music or sing. Many who experienced me on this path encouraged me and saw in me a diamond in the rough.
Coming of age, earning my first money in Berlin, I seized the opportunity and sought out a vocal coach to learn a healthy, classical vocal technique. To this day, I am deeply grateful to Verena Rein for her expertise and school.
Meanwhile, my vocal passion is jazz, interdisciplinary projects (ex. theater and singing), as well as fusion genres (neo soul, electro jazz, electro).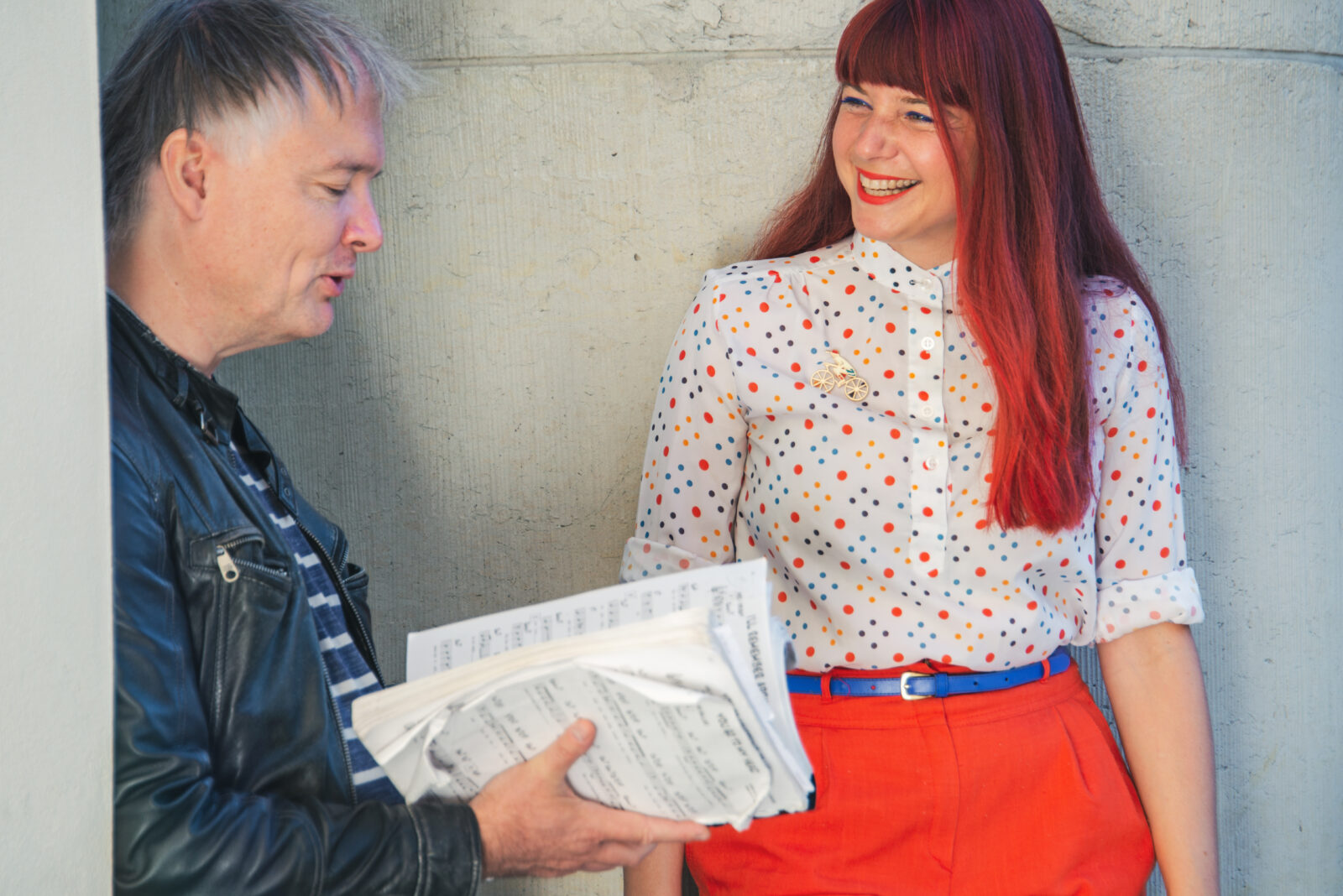 a special jazz duo: our passion is a jazz that inscribes unpredictability with passionate fulfillment in a performance. 
An all female* big band in Berlin, to make the jazz stages more diverse.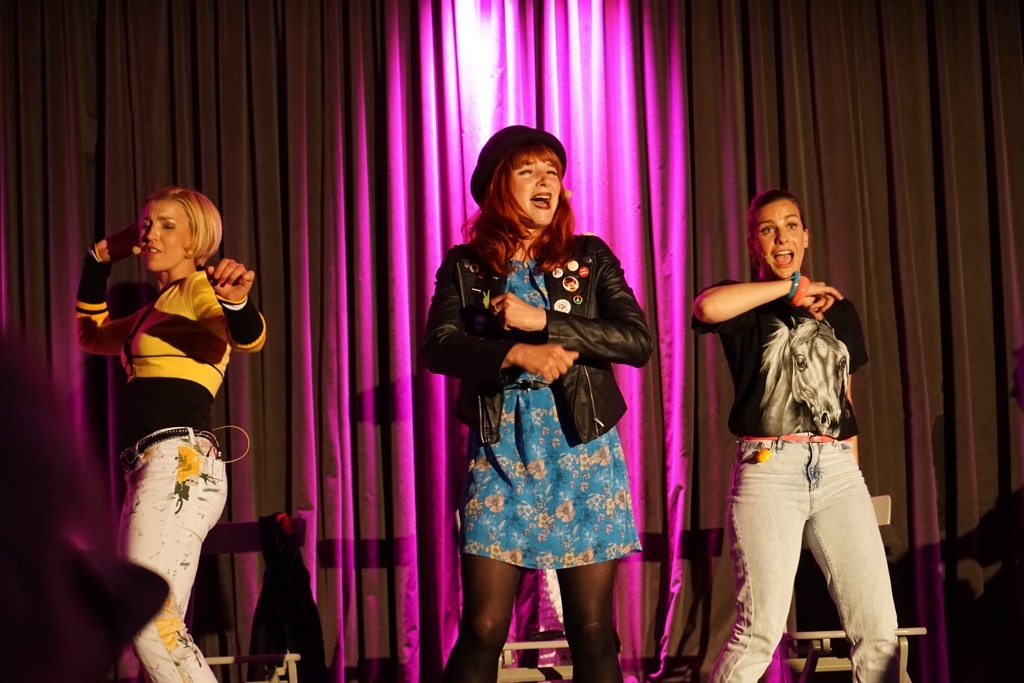 I love to dedicate myself to new interdisciplinary, musical projects (theater, performance, event) with an open mind and curiosity.
"Zoey has a very magical voice that comes from the heart and touches hearts. She sang at our wedding ceremony and many had goosebumps and teary eyes. It was truly a wonderful and unforgettable moment. Hey Zoey, so glad you exist! You are a powerful, creative and lively woman!"
Juliane und Markus, Belzig
Zoey's voice and expression was gorgeous and took everyone away. Wonderfully sung and arranged, a great atmosphere with her pianist! Great duo! Close to the audience and deeply entertaining!
Luise Breyer-Aiton, General & Artistic Director Indemini Festival & Soprano
2022 div. concerts planned e.g. Indemini Music Festival, Switzerland
2021 Castingcall & foundation of a Big Band in Berlin with female musicians
2021 foundation of a jazz band "Sing, Sing, Sing", development of a program, performances are planned
2021 Idea and foundation of a platform for more visibility of female musicians www.hermusicworld.com
April 2021 Moderation of a music livestream "Mastul Sessions" lasting several days
June-July 2020 moderation of a series of contributions to the program ZIBB of the RBB
2018 – 2021 div. performances and professional recordings of jazz standards in the duo Mew Matou with Michel Ackermann (p), further performances are planned
2008 – 2020 various solo vocal contributions at events, as well as in various ensembles (singing and conducting)
2013 – 2021 music educational projects at elementary schools
2009 – 2021 various musical projects with Michel Ackermann (comp., piano): Jazz Duo Mew Matou
January 2011 musician play "Snow White and Russian Red" @HAU3 100° Theater Festival
June 2008 Philharmonic Orchestra Gdansk; Chorus of Peasants and the People, assistant to set designer; Der Schmied von Marienburg, opera by Siegfried Wagner
since 2008 composition and production of own music on computer
Sept.-Oct. 2007 various concerts in Berlin and Brandenburg, as soloist with organ accompaniment, performance of the "Notenbüchlein der Anna Magdalena Bach".
2003 – 2005 div. performances of the women's ensemble (10 female singers) "ensemble einKlang
Since 2016 Lindy Hop dancer
2008 – 2010 Piano lessons with Michel Ackermann, Berlin
2007 – 2009 studies FU Berlin theater, art history, musicology
2003 – 2009 classical singing lessons with Verena Rein, Berlin
1998 – 1999 clarinet lessons, member of the symphony orchestra, marching band and school choir